At Georgia Cafe we take your morning coffee seriously! Made-to-order with barista love.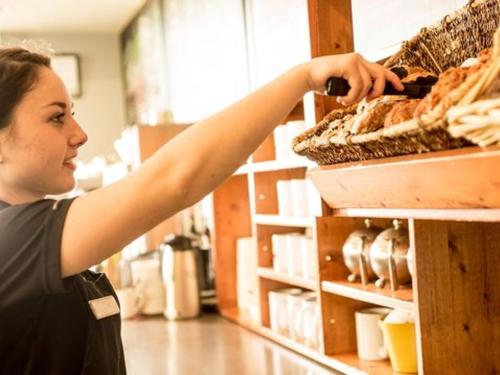 Open Daily from 7am to 4pm
Our bustling café is a focal point and meeting place for guests and locals alike. Incredible muffins, delicious scones & pastries, breakfast sandwiches, grilled wraps and fresh salads. Relax on the patio, and watch the world go by while you enjoy superb Caffe Umbria coffee. Georgia Cafe also offers a wide selection of vegetarian, vegan and gluten-free options.
Enjoy Our New Signature Sandwiches!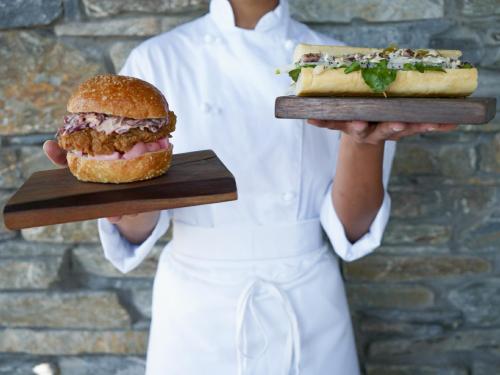 What's cooking in Georgia? New and exciting Signature Sandwiches!
Enjoy a Signature Sandwich made fresh daily from 11am until they sell out for $8.95.
#1 CRISPY CHICKEN SANDWICH
Southern fried buttermily chicken, sriracha slaw, pickled radish, on a brioche bun.
#2 CUBANO SANDWICH
Roasted pork, smoked ham, Swiss cheese, pickles, mustard, grilled on ciabatta bun.