Welcome To Your Haven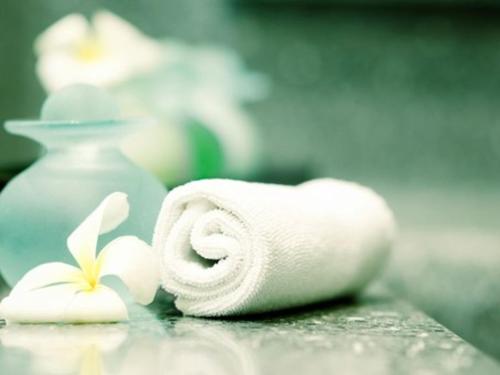 We offer a warm and friendly environment, and recognize the relationship between beauty and nature when selecting the products we use. We are proud to feature Eminence Organic Skin Care and Aveda Hair Care. Our professionals are here to meet your individual needs, as each treatment is unique to you. Whether you are coming to Haven for routine maintenance, to start a skin care regime, or for a special occasion, we are committed to delivering an uplifting and memorable experience.
Covid-19 Appointment Guidelines & Hours of Operation
At this time we are not offering services in the spa or salon to those who reside outside of British Columbia.
All clients must comply with the following guidelines to ensure your safety and ours:

1. Please ensure your hands are clean and sanitized.
2. Clients must wear a mask for the duration of their visit - you can bring your own or purchase one at Haven reception. All Haven staff wear a mask for the duration of your visit.
3. Clients are asked to wait in the lobby of the hotel in the designated area no more than 5 minutes prior to appointment time.
4. Please follow all information and directional signage to ensure safe distancing at all times.
5. Please do not bring family/friends with you - only those who have an appointment will be allowed in the salon, unless required.
6. We will be taking debit or credit only at this time - no cash payments.
7. Retail purchases will be managed by the front desk - please ask our staff to get you the items you need off of the shelves and do not help yourself.
8. Please exit the spa and/or salon immediately after your service to allow us to clean and sanitize prior to the next clients arrival.
9. If you have recently been sick or have any cold/flu symptoms, please call to reschedule. We will deny service to anyone we feel may be sick - for the safety of our staff and our clients.
Hours of Operation
Monday through Saturday 8-6
Sunday 10-5

Please call 250.655.9797 for Haven Spa and Salon reservations and inquiries.

Haven Spa & Salon
at The Sidney Pier Hotel
9805 Seaport Place
Sidney, BC V8L 4X3